Pastor Ken Thompson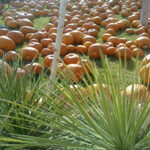 Thanks to our first pumpkin patch in 2005, more of our members came together to support it than any other service project to date. The hands on participation needed to make it happen created many new relationships and deepened others. And the community around us felt that we were truly providing them a wholesome family activity. The most frequently asked question was, 'Will you be doing this again next year?' This kind of fruit of our effort only magnifies our joy of blessing three different ministries with the money raised. Pumpkin Patch Fundraisers really knows how to help congregations do this."
Pastor Ken Thompson
St. Peter Evangelical Lutheran Church (Carlsbad, NM)
Ray Gill

We want to thank you all so much for the partnership with our church and the Pumpkin Patch Fundraiser. This has been a tremendous ministry on our church for many years. The last 2 years, theis has grown leaps and bounds over years past in terms of not only sales, but involvement with our church, involvement with our community, and in many other areas.
Throughout the patch season, we hear all kinds of stories of how the pumpkin patch touches the lives of our community! They are truly inspirational stories and we have realized the patch does way more than just raise dollars.
The patch is a true joy for our church and it really does bring our community together! We are known as "The Pumpkin Church!" We are so looking forward to next season and cannot wait! We truly appreciate the partnership!
Ray Gill
Brevard First United Methodist Church
Pastor Rick Moser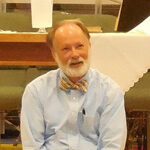 Decorating the church lawn, the excitement of having the pumpkins, and planning and preparing all help to make the Pumpkin Patch one of the great events at our church. We are now famous for the pumpkin patch in our community. But the best thing every year is who shows up to help. It seems that one more person, one more family, one more organization comes forward to help… and they are people we never thought would do so. The Pumpkin Patch has allowed more people to be involved in our ministries and has even brought new members into the church. My only regret is that we haven't done this earlier."
Pastor Rick Moser
Northwoods United Methodist Church (Jacksonville, NC)
Brian Beals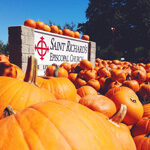 Managing the Pumpkin Patch at St. Richards Episcopal Church was by far the most fulfilling month of my life. I was blown away by the enthusiasm of our team, and by the willingness of our volunteers to help, over and over again. We knew that God was watching over us as he added additional blessings of great friends at Pumpkins USA, perfect weather, large crowds, and a masterly crafted fall festival and story time. As we were about to close our patch on our last evening, I slipped into a terrible funk, as the adrenaline began to drain from my body. As I sat down in a dark corner of the patch and silently asked God, "What am I going to do now, Lord? My job is finished." He answered me a few weeks later when our Rev. Mary asked if I would do it again next year. There was nothing to decide."
Brian Beals
St. Richards Episcopal Church (Round Rock, TX)
Robert Ingraham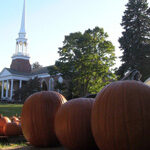 Let me tell you some things that we have heard and seen with the patch…fall is here when the lawn is covered with pumpkins especially when the fall leaves land between them. Selling pumpkins is a great way for families with children to help the church, because all age groups can help out. Our Pumpkin Patch has grown to the point that the majority of our church mission budget is met by our percentage of what we sell. Customers say, 'We have gone to other places and came back here because your pumpkins are better and a better value… We came here because we saw the pumpkins.' The pumpkins really do advertise themselves."
Robert Ingraham
Jesse Lee United Methodist Church (Ridgefield, CT)
Pastor Jim Rosenberg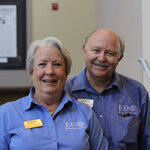 Thanks for all your help. I admire your trust and faith in the churches you work with. Many businesses are more concerned with profits than people, you are more concerned with people than profits."
Pastor Jim Rosenberg
Formerly of Poinciana United Methodist Church (Miami Springs, FL)
Pam Masten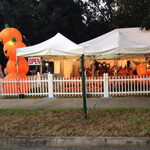 It is a pleasure to be part of your Pumpkin Patch family. You have taught our church something about love, trust, and respect. After a long weekend, one eleven-year-old boy was asked by his teacher to share what he did. Many other kids had gone on cruises, to Disney World or other vacations. David's response was, to help in the Pumpkin Patch, and he had a great weekend. Other kids were envious because of the pride he obviously displayed. I am eternally grateful for you sharing your project with us, for the purpose of glorifying God."
Pam Masten
Community Presbyterian Church (Kissimmee, FL)
Georganne Catalani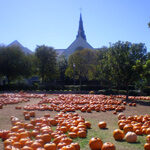 Alamo Heights United Methodist Church started our Pumpkin Patch in 1995. We dedicated all proceeds to build homes for Habitat for Humanity. Our homes for Habitat have been accomplished strictly from funds raised through our Pumpkin Patch.
We involved all of our church family. I knew from the beginning that this project was too big for just one area to be able to facilitate. In order for it to accomplish what we hoped it would, it was necessary for this to be a church wide family mission project. All of our church family participates, from our senior adults to our toddlers. There is a place for everyone! We have even written our own children's story about the pumpkins and why we do this project.
Because we are giving all the profits to Habitat, we have created an ongoing interest for our local media. We have had incredible coverage from our local television stations, radio, and newspapers. The highlight of our patch last year was being on the national broadcast of the "Today Show" doing the "What a difference today makes" spot. We have actively sought and continued to develop an ongoing interest in our "Pumpkin Partners for Habitat" ministry.
God has truly blessed this project since its inception and it is for his glory that it continues to grow, to bring our church family closer, to provide homes for habitat, and to further his kingdom on earth. I am so grateful to Richard and Janice Hamby for their continued dedication to this project. With a Grateful Orange Heart!!!"
Georganne Catalani
Alamo Heights United Methodist Church (San Antonio, TX)
Pastor Jay McMillan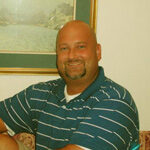 The Pumpkin Patch has provided for the community a chance to bring family together and make this season of the year a joyful experience rather than a chore. Shiloh has wrapped its arms around the community in celebration of God's harvest in pumpkins."
Pastor Jay McMillan
Shiloh United Church of Christ (Dayton, OH)